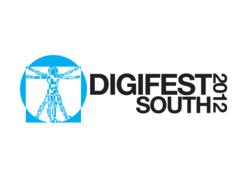 Shreveport-Bossier (PRWEB) June 13, 2012
DigiFest South, a new digital arts festival and career fair being organized by the Bossier Arts Council in Bossier City, Louisiana, is presently seeking digital artists, vendors, and sponsors for their inaugural event, which will take place, Sept. 7-9, at the Bossier Civic Center. Artist application forms, vendor registration forms, and sponsorship agreement forms are available online at http://www.bossierarts.org. Categories for original works of art being sought are: 3D Design and Animation, CG Animation, Digital Photography, Digital Sculpture (Robotics), Digital Sound and Music, Digital Video and Film, Graphic Design and Motion Graphics, and Mechanical and Architectural Design. The deadline to submit applications for artists, vendors and career fair participants is July 31, 2012.
DigiFest South is an annual digital arts festival and technology career fair that celebrates how digital technology has combined with artistic creativity to shape modern society. The event includes a digital art exhibition and a career fair featuring cutting-edge companies and educational institutions. DigiFest South organizers seek to convey the message that art education is more than a school elective; it is a powerful vocational element.
Theres a lot of tech-based infrastructure in Shreveport-Bossier, said DigiFest South Organizer Clint McCommon. We have a growing community of digital technology, and we want DigiFest South to highlight that for this area.
For more information on DigiFest South, contact Clint McCommon at (318) 780-5924 or clint(at)fairfieldstudios(dot)com.
Find More Graphic Design Press Releases