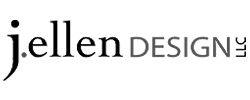 Manchester, NH (PRWEB) June 15, 2012
J. Ellen Design, LLC tailors a menu of a la carte interior design services to fit the needs of residential and commercial clients throughout Manchester, Nashua and Portsmouth. Now, proprietor June Trisciani has moved her business to Stark Mill in Manchester, NH to partner with Colin O'Neill of Kitchen and Bath Unlimited, LLC and Robert McKenna of Millyard Cabinetry, Inc. Each owner intends this trio of services, deemed Millyard Design Collaborative, LLC, to yield advanced, comprehensive interior remodeling options to a wider variety of clientele.
In 20 years of designing and managing various projects, Trisciani has developed understandable confidence in J. Ellen Design's ability to provide stellar project management and customer service. With each job, she strives to take the stress out of often difficult processes like building, remodeling, and choosing colors and furnishings. J. Ellen Design, LLC has assisted in residential remodels of first homes, new homes, historic buildings, and vacation properties. The design team has also tackled commercial spaces, restaurants and healthcare centers.
Trisciani brings this experience to Millyard Design Collaborative, LLC, as well as a fluency in Autocad, 2020 Design, Sketchup, and other technologies, to communicate efficiently with clients, architects and builders. By partnering with kitchen and bath designer O'Neill and master cabinetry installer McKenna, Trisciani is now part of a comprehensive interior shopping experience amassed in a single studio. Using a collaborative design approach, the collaborative team aims to realize and exceed clients' visions. They assure clients that remodeling preferences and budgets will be stringently respected.
Each member of the Collaborative brings together a team of qualified builders, contractors, and vendors to smoothly deliver projects on time. Millyard Design Collaborative, LLC is set up to fulfill special requests such as aging-in-place services, ADA compliance needs or environmentally friendly design.
About the company:

J. Ellen Design, LLC provides a full range of interior design services to both residential and commercial clients. J. Ellen Design, LLC is passionate about interior design and dedicated to working collaboratively with you. They can help you organize your ideas to make informed design choices for your home or business, and can provide expert guidance through the overwhelming array of options presented by a project be it painting a room, or kitchen remodeling, or remodeling an entire home, business or restaurant. J. Ellen Design, LLC coordinates with clients and their architects, builders and other trade professionals to create beautiful, comfortable spaces that reflect the clients personality and lifestyle.
J. Ellen Design, LLC brings over 20 years of education, project management and customer service experience to every design project. Whether it is a first home, a new home to accommodate a growing family, a historic remodel, a vacation or investment property or downsizing into a smaller space, J. Ellen Design, LLC can assist. Choose the appropriate level of service and let J. Ellen Design, LLC leverage their experience to deliver stellar results. For more information visit their website at http://www.jellendesign.com.
Find More Interior Design Press Releases