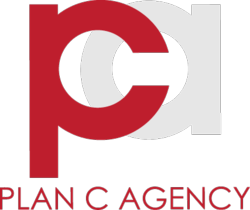 Los Angeles, CA (PRWEB) June 28, 2012
Asian Americans are the fastest growing ethnic group in the United States. According to a research study done by the Selig Center for Economic Growth, Asian American buying power is expected to increase 42 percent in the next couple of years, reaching $ 775 billion by 2015.
Fortune 1000 companies have been partnering with multicultural agencies such as Los Angeles based PLAN C Agency (PCA) to help with their marketing and advertising efforts with regards to breaking through this lucrative market. Specializing in the multicultural segment with emphasis on Asian Americans, PCA is a boutique advertising, marketing and communications agency that has been paving the way for this niche market for over ten years. PCA was recently awarded the Fast 50 Asian American Businesses Award by the US Pan Asian American Chamber of Commerce Education Foundation (USPAAC) and secured 3AFs 2012 Marketer of the Year for their long time client, Verizon Wireless.
Verizon Wireless in partnership with PCA has been involved with the Asian American community for many years. One on-going community initiative is Verizons annual Success 808 business seminar, which provided an educational and networking platform for Chinese American small business owners to connect with each other in a meaningful and culturally relevant way. The event featured local, successful small business owners, which allowed for a community-oriented atmosphere. Verizon also works with PCA to host the Visionaries Conference, an annual event celebrating Asian Pacific Heritage Month that focuses on empowering and inspiring the Asian American youth by connecting them to well-known Asian Americans in various industries. Ultimately, Verizon understands niche market experts such as PCA can provide imperative insights into what is necessary in developing a successful and meaningful relationship with the Asian American community.
Organizations such as USPAAC and 3AF have long been recognizing minority-owned, small businesses based on their ground-breaking advertising and marketing solutions. The emerging demographic trends of the Asian American population can mean substantial growth for many multicultural agencies as well as provides a larger platform for them to showcase their innovative ideas. With awards recognizing their many years of innovative campaigns from such prominent organizations, PCA continues to stand out as an avant-garde and highly strategic agency with a mission to deliver and execute outstanding marketing and advertising campaigns based on experience, insights, influences and involvement.
More and more Fortune 1000 companies are seeking out resources to capture the attention of the rapidly growing Asian American market, says Giancarlo Pacheco, Founder and CEO of PCA. We are proud to say that our agencys expertise lies in this demographic, because we are the demographic. We constantly stay current on trends and are very involved in our communities through volunteerism and public outreach which allow us to create highly meaningful campaigns and relevant initiatives for this target market.
About PCA
PLAN C Agency is a full service minority owned multicultural marketing & communications agency with emphasis on the Asian American market. For over a decade, the agency has been a leader in providing integrated campaigns for Fortune 1000 companies. Located in Los Angeles and New York, our mission is to provide a unique approach in captivating people, be a valued partner to our clients and to be leaders in the Asian American community.
PLAN C Agency clients and experience include Verizon, Gilead Life Sciences, Warner Music Japan, Samsung Electronics, Philippine Airlines, International Media Distribution, Anheuser Busch, Diageo, Lionsgate Entertainment and the Los Angeles Dodgers. For more information, please visit http://www.plancagency.com.
Find More Strategic Planning Press Releases