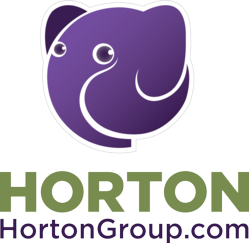 Nashville, Tenn. (PRWEB) August 13, 2012
Experts have predicted that with the rapid growth of the mobile industry, in the next four years there will be an estimated 1.4 mobile devices per person on the globe. Additional research shows that this number is expected to increase at huge exponential rates in the next few decades. Realizing that this trend is showing no sign of slowing down, the Nashville web development and design firm Horton Group has added mobile development to their list of online marketing services. This expansion is part of Horton Groups continuing effort to offer clients with access to the most innovative and contemporary digital marketing products.
For online businesses who want to stay relevant in the coming years it is critical they adopt new marketing technologies. At first people thought that networks like Facebook or Twitter had no place in the business sector – these were just tools people used to kill time and chat with friends. Now we are seeing that social media is one of the most useful and cost effective digital marketing tools available, stated Horton Group Director of Operations Andy Hartley. After seeing the effects social media has had on increasing revenues, businesses are moving fast to create websites that are mobile friendly along with better mobile applications. We are excited about growing this new service and becoming a more valued partner to our clients looking to become competitive in the mobile market.
In addition to building websites for mobile access, Horton Group has included mobile app development to their list of services. Customers will be able to choose from either track when deciding how to best expand their audience – there is also always the option to choose both, a mobile website and a mobile application. The Horton Group production team is a skilled and diverse mixture of professionals with experience in a various areas of web development and design. With an already strong tradition of creating functional websites for businesses all around the Tennessee area and across the nation, the expansion into mobile development will be seamless.
The quickly developing power of mobile technology is clearly evident. Some popular web browsing functions such as Flash animations have become almost obsolete because of compatibility issues with mobile devices. As consumers become more mobile advancements in marketing tactics are sure to follow along with the progression of mobile technology. The Nashville online marketing firm believes this new service will be an incredible resource for businesses in and around the state of Tennessee who need to connect with a growing population of customers who are constantly on the go.
About Horton Group

Providing digital marketing resources, which allow businesses to connect with a greater number of customers has been a core part of Horton Group's mission. Since its beginnings in 1996 Horton Group has been consistent in their pursuit of innovative marketing solutions for businesses and organizations of all kinds. In over 16 years of operation Horton Group has branched out to include a greater depth of services such as: search engine optimization, social media management and mobile development. For those looking to strengthen brands and expand market reach they also provide media buying, email marketing, graphic design and more.
For more information on Horton Group and their web development services, contact Horton Group either by phone at 615-292-8642 or by email at info(at)Hortongroup(dot)com.