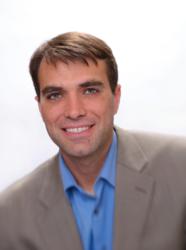 Cincinnati, OH (PRWEB) June 07, 2012
The White House Council for Community Solutions has cited the Strive Partnership in a new report, recognizing the Partnerships success in Cincinnati and Northern Kentucky in increasing high school graduation rates and college-attendance rates over a six-year period.
The report, titled Community Solutions for Opportunity Youth, is meant to highlight successful strategies to empower Americas youth, particularly those between ages 16-24 who have become disconnected from both school and jobs. The report, presented to President Obama this week, identified a dozen communities across the country where multiple sectors have pulled together in order to increase progress by more than 10 percent on a community-wide metric, and more than 100 additional communities that are making progress in this direction.
Specifically, the report recognized KnowledgeWorks, the United Way of Greater Cincinnati, and the University of Cincinnati for creating Strive in order to strategically address ways to solve the problem of high school graduation and college enrollment rates, among others.
A shared vision, deep research, and data-driven planning and evaluation were several important factors that made the program succeed. Strategically aligning existing resources against cradle-to-career needs has led to 40 of the 54 identified indicators moving in a positive direction with several including college enrollment rates, the report said about Strive.
Jeff Edmondson, Managing Director of the Strive Network that is now expanding the cradle to career approach nationwide, said the White House report validates that communities must be strategic to find ways to solve longstanding problems related to improving student achievement.
We realized, as are so many other communities that we have to stop being program rich and system poor. A spray and pray approach to improving outcomes for children does not work, Edmondson said. Once a community begins to focus their collective efforts to improve specific outcomes, the dial on student achievement will really start to move. Thats what our work is all about and that is what this report affirms. Over the long-term, the social and economic payoff is substantial for communities who do this well.
Greg Landsman, who heads the Strive Partnership in Cincinnati, said he was honored that the partnerships work was recognized.
This is really a testament to the contributions of all of our partners on the ground that carry out the work, apply the data, and seek to continuously improve outcomes for kids, Landsman said. If our community is seen as providing lessons others can draw from to improve, that makes us proud.
President Obama created the White House Council for Community Solutions in December 2010 by Executive Order to encourage the growth and maximize the impact of innovative community solutions and civic participation. The Council was charged with: identifying key attributes of successful community solutions; highlighting best practices, tools, and models of cross-sector collaboration and civic participation; and making recommendations on how to engage all stakeholders in community solutions that have a significant impact on solving the nations most serious problems.
The report comes on the heels of the U.S. Department of Educations recently announced Race to the Top district competition, which awards school districts for developing partnerships that lead to Cradle to Career Results, Resource Alignment and Integrated Services. In essence, it gives districts working with partners a path to shift from loosely defined collaboration to concrete goals and expectations for performance and accountability among all those who are investing time, talent and treasure in the success of children.
To read the full White House Council for Community Solutions report, please click on this link.