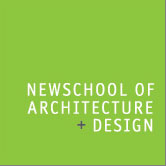 San Diego, CA (PRWEB) November 14, 2012
NewSchool of Architecture and Design(NSAD) is pleased to announce new global design education offerings being developed in collaboration with two internationally recognized leaders in design: Domus Academy in Italy and Media Design School(MDS) in New Zealand. NSAD, Domus and MDS are all members of the Laureate International Universities network. The new offerings, starting in the 20132014 academic year, include an interior design bachelors degree program with an emphasis on global design, offered through the newly created Domus Academy School of Design at NSAD, and an opportunity for students enrolled in NSADs digital media arts program to obtain a certificate of study from MDS.
The new global design offerings build on NSADs strong tradition in architecture programming and complement the schools newer programs in digital media arts and construction management. They are part of an ongoing effort by NSAD to enhance its current offerings through global study opportunities in design-related fields such as interior design, graphic design and product design.
This is an opportunity for San Diego to become a center of global design education and innovation in design-related fields through our membership in the Laureate International Universities network and collaborations with members of the local design community, said NSAD President Steve Altman. We are excited about the prospect of enhancing our current program offerings by providing preparation in fields that are closely aligned with strong job-market demand. We are also committed to meeting the needs of an increasingly diverse and global society, whether that means working for companies in San Diego or around the world.
To reinforce its commitment to existing and new programs, NSAD is planning to establish three schools within its academic structure: The School of Architecture, which will teach the core curricula of architecture and construction management; The School of Digital Arts, the first program of which is a revitalized Bachelor of Digital Media Arts with certificate options through MDS; and Domus Academy School of Design at NSAD, which will house the additional global design education programs NSAD plans to develop, starting with the interior design program.
The Domus Academy School of Design at NSAD brings the quality and innovation of Italian design education leader Domus Academy in Milan, Italy, to the United States. Domus Academy in Italy, one of the top-ranked design schools in the world, has been recognized for its emphasis on advanced design methodologies capable of anticipating needs and trends in a continuously evolving society.
The NSAD bachelors degree program in interior design, being offered through the Domus Academy School of Design at NSAD, will prepare students to work in a global design environment. To mark the start of this collaboration, a visiting professor from Domus Academy in Italy, Paolo Giachi, is currently teaching a topics studio at NSAD on retail design with an emphasis on interiors. Giachi is a distinguished designer with more than 16 years of experience in designing luxury retail stores for fashion brands such as Fendi, Louis Vuitton, Prada and Jimmy Choo in locations around the world.
In other global design offerings, a collaboration with Media Design School in New Zealand is focused on revitalizing the NSAD digital media arts program. The first phase of this effort provides students in NSADs program the chance to obtain certificates through MDS in the specialties of either graphic design or interactive design (Web and mobile design). These offerings are scheduled to start in 2013-2014, along with opportunities for NSAD students to study at MDS. Additional new program possibilities are being explored in collaboration with MDS with the goal of providing students with in-demand skills in digital-related specialties such as game art, game programming and animation.
Domus Academy and MDS have received global recognition for their design and digital arts programming. In 1994, Domus Academy received the prestigious Compasso dOro award for the quality of its academic and research approaches, and in 2009, the academy was nominated for the third time by Businessweek magazine as one of the best design schools in the world. MDS is New Zealands most-honored higher-education institute for its digital and creative technology qualifications and recognized around the world for its high-quality digital arts programs, particularly in the areas of animation, interactive media, game development and design.
NSADs collaborations with Domus Academy and MDS are facilitated through the educational access and resources offered by the LIU network which includes more than 60 accredited campus-based and online institutions of higher education serving more than 740,000 students around the world.
About NewSchool of Architecture and Design

NewSchool of Architecture and Design (NSAD), founded in 1980, is located in San Diego, California. NSAD is accredited by the Accrediting Council for Independent Colleges and Schools (ACICS). ACICS is listed as a nationally recognized accrediting agency by the U.S. Department of Education and the Council for Higher Education Accreditation. NSADs Bachelor of Architecture, Master of Architecture and Executive Master of Architecture programs are accredited by the National Architectural Accrediting Board (NAAB). NSAD also offers a pre-professional Bachelor of Arts in Architecture, a Bachelor of Science in Digital Media Arts, a Bachelor of Science in Construction Management, a Master of Construction Management and a Master of Science in Architecture. NSAD was ranked among the top 10 undergraduate architecture schools in the western United States, according to the DesignIntelligence report Americas Best Architecture & Design Schools 2012. For more information, visit http://www.NewSchoolArch.edu.
Related Graphic Design Press Releases