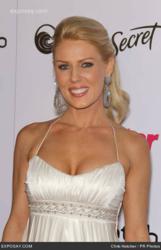 Irvine, CA (PRWEB) November 20, 2012
On November 15, 2012, an Orange County jury awarded Real Housewives of Orange County reality TV star Gretchen Rossi $ 500,000 in compensatory and $ 23,250 in punitive damages against Jay Photoglou, according to the jury verdict. Photoglou was found liable for Stalking, Assault, Intentional Infliction of Emotional Distress, Conversion, Intentional Interference with Contract, and Intentional Interference Prospective Economic Advantage. The claims included Photoglous threats to kill Rossi, multiple assaults, submitting nude photos to Internet sites, harassment, and other wrongful conduct, based on the evidence presented at trial.
Photoglou also had a lawsuit against Rossi for libel, slander, and false light, according to his First Amended Complaint, seeking $ 1,000,000 in damages. The jury found against Photoglou on all of his defamation claims against Rossi, as established by the jury verdict.
Photoglou's suit was filed in January 2010. Rossi's was filed in June of 2010. According to court documents, the two cases were consolidated and trial began on October 22, 2012 in Orange County Superior Court case numbers 30-2010-00365771 and 30-2010-00393514.
The History
The issues began when Photoglou announced to the world on February 10, 2009 that he was Rossis real boyfriend and that her engagement to Jeffrey Beitzel was staged for the show, according to the evidence presented at trial. Within hours, Photoglou had gone to the National Enquirer, who ran his story, as also demonstrated by the evidence at trial. Rossi's trial testimony recounted three separate death threats by Photoglou on November 18, 2008, February 18, 2009 and March 4, 2009. Rossi obtained a Temporary Restraining Order against Photoglou on March 5, 2009, according to court documents.
The Trial
The trial testimony revealed multiple death threats by Photoglou, stalking, online harassment, 911 calls, claims of suicide attempts, and posting of nude photos of Rossi. The parties filed numerous police reports, according to the evidence at trial. There were multiple claims by Photoglou that Rossi and Slade Smiley had assaulted him. The documentary evidence in trial indicated that Photoglou had also enlisted the help of many other associates and bloggers to virtually track Rossis every move to harass her and interfere with her career.
The trial evidence included 3 prior restraining orders against Mr. Photoglou, showing a 22-year pattern of harassing, stalking, and threatening women he knew, according to court documents.
In finding against Photoglou, the jury did not believe there was the relationship Photoglou claimed. During trial, he was repeatedly referred to as "obsessed" with Rossi, according to the trial transcripts. Attorney Gregory G. Brown said, "Photoglou testified in his deposition that he had been engaged to Rossi." At times during the trial, Photoglou began to cry during his testimony.
According to the trial transcript, the second question asked of Photoglou on cross-examination was:
Q.