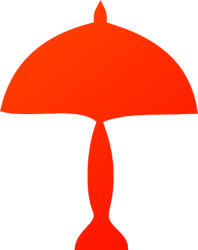 (PRWEB) June 12, 2012
June 14th welcomes a slew of annual parades to celebrate United States Flag Day, the Armys Birthday and sees the kickoff of one of the countrys top home lighting fixture companys biggest sales ever.
Occasions like this seem to grow in importance every year as new news stories of Americans being prevented from flying their flags and criticism of the Star Spangled Banner continues to grow. However, this year gives everyone a reason to celebrate a little more, no matter where you stand on the subject. Whether hitting the parades or not, those logging onto the web this Flag Day will find the perfect solution for keeping the party lit up after dark, with an amazing sale from a home lighting portal which has been receiving quite a bit of press itself lately.
Besides what better alternative way to commemorate the occasion even more than by getting your hands on a timeless memento which represents our rich American history, especially for those in need of a gift?
Suitable Lamps is offering just that opportunity by kicking off a huge, up to 80% off sale to celebrate Flag Day. Among the stylish lighting fixtures on offer are a fabulous collection of Tiffany lamps, a luxury brand name synonymous with American culture, and one of everyones favorites.
Online home lighting portal, SuitableLamps.com has recently been featured in the news several times since its launch earlier this year for its charity work and a spectacular rewards program that delivers some pretty handsome perks. Those returning to the site will also find the home lighting retailer has been busy adding new search by room features so that visitors can quickly find just the right piece. Table or floor lamps, stained glass wall sconces and decorative ceiling fixtures, its all there.
The current banner sale is set to run through the end of the month for those still fumbling to find the ideal Fathers Day gift or a stylish gift for the home, for friends and family being visited for this years 4th of July celebrations.
Find the Flag Day sale from the home lighting fixture store online at SuitableLamps.com, where live support is available and customers can enjoy free shipping as well as tips on lighting design and selection. Just dont forget to check out the rewards program for additional discounts and promotions as well.