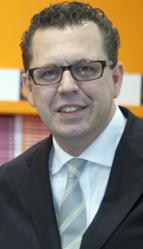 Chicago, IL (PRWEB) June 14, 2012
The American Society of Interior Designers has chosen global materials resource and innovation consultancy Material ConneXion for its annual Innovation Award. This prestigious award recognizes an individual or organization that has contributed a significant and innovative product, project or body of work relating to interior design. The ASID recognizes the work of Material ConneXion and its role as a leader in the research and presentation of new material innovations that advance the industry of design. The ASID is the countrys leading association for interior designers and has more than 30,000 members throughout the US and Canada. It is a community driven by a common love for design and committed to the belief that interior design, as a service to people, is a powerful, multi-faceted profession that can positively change lives. The Society strives to advance the interior design profession through education and advocacy and, in the process, demonstrate and celebrate the power of design.
Material ConneXion was founded fifteen years ago by George M. Beylerian who saw how critically important material innovation would be in the very near future. Today, Material ConneXion is a resource for thousands of designers around the world who are increasingly looking for sustainable materials to create their designs. With more than 6,500 innovative materials and processes in nine locations worldwide, as well as a state-of-the-art online database, theres a material solution for every idea. For Material ConneXion, innovation means offering designers and architects a very real solution by researching materials that are not only beautiful and useful but often have groundbreaking impacts on the environment, says Michele Caniato, President of Material ConneXion, speaking from Chicago while attending NeoCon where the announcement was made.
The ASID Innovation Award is just another example of the extraordinary breadth and scope of Material ConneXions unwavering determination towards making material innovation an element of everyday life, says Adam I. Sandow, CEO of Sandow Media, the parent company of Material ConneXion. Having worked side by side for many years with the ASID, Material ConneXion is incredibly honored to accept this award that for us, celebrates the power of material innovation to enhance the world in which we live and interact with on a daily basis. Our primary goal is to serve as a catalyst for design innovation. We do this by being a conduit for educating designers on whats happening in the world of materials across all disciplines and industries, said Michael LaGreca, VP Library of Material ConneXion, who accepted the award on Monday night on behalf of the company.
The ASID Award winners are being showcased at the ASID National Conference at NeoCon in Chicago, June 11 13, 2012. For more information please contact Susan Towers, VP Marketing and Communications at stowers@materialconnexion.com / (+1) 212-842-1509 or cell 917-405-6563 or Gabriella Vivaldi, Marketing and Communications Manager at gvivaldi(at)materialconnexion(dot)com / (+1) 212-842-1679
About Material ConneXion:

Material ConneXion (a Sandow company) is a global materials and innovation consultancy that helps companies create the products and services of tomorrow through smart materials and design thinking. Focused on delivering Innovation That Matters, Material ConneXion is the trusted advisor to Fortune 500s, and any forward-thinking company or government agency seeking a creative, competitive, or sustainable edge. With offices in New York, Milan, Cologne, Bangkok, Seoul, Daegu, Istanbul, Beijing and Shanghai, Material ConneXion's international network of specialists provides a global, cross-industry perspective on materials, design, new product development, sustainability and innovation. Material ConneXion maintains the worlds largest subscription-based Materials Library with over 6,500 innovative materials and processesan indispensable asset to a wide audience of users. Its sister company, Culture + Commerce, represents the worlds leading designers, including Philippe Starck and Marcel Wanders, in licensing their groundbreaking new products. For more information, visit http://www.materialconnexion.com.
About Sandow

Founded by Adam I. Sandow in 2002, Sandow (http://www.sandow.com) is a leader in building multichannel, vertically integrated brands. The companys foundation is built on identifying underserved markets, creating indispensable resources, and building influential consumer and trade platforms across marketing, media, experiential and commerce. Sandows media platform includes the powerhouse print, digital and commerce properties under NewBeauty; Worth, the business and finance magazine for the ultra-affluent; Luxe Interiors + Design, the nations largest network of luxury design magazines; Interior Design, the iconic publication serving the interior design industry; Surface magazine, the American voice of the contemporary luxury design world; and the Furniture Today Group, recently included in B2B Magazines Media Power50. Sandows experiential/event platform includes Gen Art, the beloved organization that engages consumer audiences and aligns brands organically with emerging talent in film, fashion, music and art. Sandows marketing platform includes Material ConneXion, a global materials consultancy and library, Culture + Commerce, a strategic design consultancy that develops opportunities for global brands and international designers, and Wonder, a multi-disciplinary design and branding agency. Sandow has more than 400 employees nationwide, with offices in New York, Florida, Los Angeles and North Carolina.