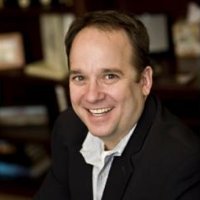 Tulsa, OK (PRWEB) June 18, 2012
Scott Wise, Founder of ArmadaConsulting.com announced today that, Strategic Cost Management within Financial Services has always been at the forefront of our capabilities, we are excited to announce the addition of Brad Anderson to lead our Financial Services industry practice. Brads knowledge and extensive experience in Financial Services positions us to better serve our existing and new clients in the financial services industry." http://ArmadaConsulting.com
Brad is already engaged in promoting Armadas thought leadership in cost management, authoring the article – A View of the Current State of Banking and Strategic Cost Management available on Armadas website.
I am excited to work with the Armada team to help expand their efforts to assist organizations make better business decisions. We feel Strategic Cost Management will be increasingly important for financial services companies and many other industries for the foreseeable future.
Prior to joining Armada, Brad was a Senior Advisor at a Global Consulting firm and executive manager at several rapidly growing financial services companies. Brad has twenty five years of industry and consulting experience in the Financial Services arena with an emphasis in retail and commercial banking.
His professional and consulting background also includes extensive experience in budgeting and forecasting, strategic planning, risk management, risk adjusted profitability analysis, balance sheet management, mergers/acquisitions and process optimization. Brad has written and spoken to numerous organizations and publications on a variety of cost management and business performance improvement topics. Brad will office in Charlotte, NC.
About Armada Consulting

Armada has assembled some of the best and brightest talent focused solely on implementing strategic cost management solutions leveraging our Acumen cost analytics software. From insight to impact, the Armada team works closely with clients to provide deeper insight and transparency into the costs of their organization, driving better decisions around cost takeout and cost control. What sets Armada apart from other management consulting firms is our constant commitment to our clients success, both personally and corporately. Across a wide array of industries and practice areas, Armada has a proven track record of delivering results to many of the premier corporations in the world.
For more information, please visit Armada Consultings newly revamped Website at http://ArmadaConsulting.com.
Follow Armada Consulting on Twitter @ArmadaCorporate

Find Armada Consulting on Facebook at https://www.facebook.com/ArmadaConsulting

Connect with Armada Consulting on LinkedIn at http://www.linkedin.com/company/armada-consulting