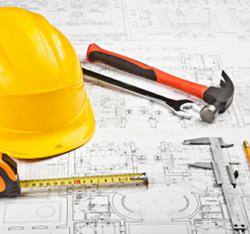 Wilmington, Delaware (PRWEB) July 10, 2012
All legal professionals that handle litigation know the pitfalls and challenges faced in today's environment. Finding real solutions and honest answers to overcome these can be difficult. doeLEGAL responds to clients' requests by offering this valuable webinar series free to all legal professionals. Learn the steps to design and build a stronger and more manageable litigation spend program that saves you time and money. Tom Russo delivers this educational webinar on July 18th at 11:00am EDT. Join us by registering here!
Advances in legal technology and legal project management have enabled litigation professionals to control E-Discovery expenses in more intelligent ways than ever before. Tom Russo delivers more expert advice as he walks you through the steps for designing and building a litigation spend process that is similar to the steps undertaken in building a new house. You'll also get a sneak preview of his Extreme Budget Guide developed to gain better control of litigation spending. This webinar is provided at no cost to legal professionals! Register Now!
Who Should Attend:

Corporate, in-house counsel interested in managing the myriad law firms and vendors critical to busy legal departments
Corporate finance executives interested in tools and strategies for maximizing every dollar spent by their legal group
Corporate technology executives interested in easy-to-use tools that add strength and value to the company
Webinar Goals:

Create a collaborative work space for all members of a legal team to share and update a project plan
Develop outside counsel guidelines and the electronic rules which help enforce case planning, budgeting, and risk profiling
Show opportunities for strategic and operational savings to reduce overall legal expenses
Outline the major components of sound litigation project management
The first 30 registrants are entered for a chance to win a new Kindle Fire preloaded with Tom's favorite business books. All others are entered in a drawing for an Amazon gift card enough to download the books. Register today for your chance to win and learn from an expert.
About Our Speaker:

Tom Russo, President & CEO of doeLEGAL, a premier legal service provider for Litigation Support Services spanning the entire EDRM Process. Tom is also a co-founder of the Corporate Counsel Technology Institute (CCTI) where Tom is the recognized leader in teaching legal technology advancements used in court today.
About doeLEGAL:

doeLEGAL is a premier provider and innovator of cloud-based legal enterprise collaboration solutions for the legal industry. Our suite of end-to-end collaborative software and services for corporate legal departments and law firms includes electronic invoice processing, legal spend and matter management, litigation support and electronic discovery. doeLEGAL serves small, medium and large Global Fortune 500 corporate legal departments as well as law firms in more than 35 countries. Established over four decades ago, doeLEGAL has built an impeccable reputation and takes pride in providing advanced technology offered at an excellent price point to clients who value and depend on exceptional service. Visit doeLEGAL at http://www.doeLEGAL.com.