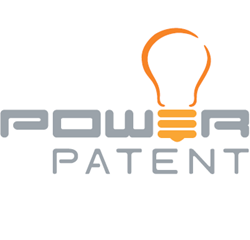 Santa Clara, CA (PRWEB) September 19, 2012
PowerPatent, the company that empowers entrepreneurs and innovators to protect their intellectual property, is hosting a free webinar for inventors and entrepreneurs who are considering ways to cost-effectively patent their intellectual property.
Titled The AIA First-To-File Law: How Computerized Tools Can Help Inventors Handle Upcoming Revisions to Americas Patent Laws, the webinar is a great opportunity to learn how important revisions to the America Invents Act (AIA) will change how and when inventors should file their patents. The webinar will also discuss patent search techniques and software that can help inventors quickly prepare high quality provisional applications for their inventions.
Under the AIA, the United States is changing from a first to invent patent system to a first inventor to file patent system. This change in filing will take effect in March 2013, and has implications that will require inventors and businesses to update their patent development and filing strategies.
Webinar details

Over the course of one hour, nationally known patent attorney Bao Tran and Mark Reyland, executive director of the UIA, will examine the new law and assess what steps entrepreneurs should take to ensure their patent strategy maximizes protection of their ideas. For an inventors perspective, Dr. Phi Nguyen of MIBA Medical Inc. will share what he learned to cost-effectively develop a robust IP portfolio for his start-up company.
Some of the items well cover:

1. First to invent vs. first inventor to file: whats the difference in practical terms?

2. What is rules development and what is the official position of the USPTO in that process?

3. Best practices for using inventor notebooks in light of the new law.

4. Tips to determine which patents to file and the best way to file them using free search tools.

5. How technology can reduce the cost of writing and filing provisional patent applications.
When: Friday, September 21, 2012, 4:00 PM PDT. Register here:

https://attendee.gotowebinar.com/register/2467300039746569216
About PowerPatent

PowerPatent Inc. is a privately held software applications company headquartered in Silicon Valley. Our companys products are designed and developed by a team of legal, software, user experience, and Web design professionals.
Our mission is to democratize the intellectual property (IP) ecosystem. Our tools provide a cost-efficient framework for inventors to participate in the IP system and be recognized and rewarded for their ingenuity. For more information, visit http://www.powerpatent.com, follow us @powerpatent on Twitter, and like us on Facebook.