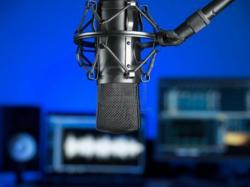 National Business Plan Company (PRWEB) August 24, 2012
Even in a down economy the likes of which the nation has experienced over the course of the last five years, there is always room for music. Music and entertainment are typically segments of the economy that are fairly durable during tough economic times, says Joe Ferriolo Director of Wise Business Plans. People want an escape from the struggles of the household and the difficulties of finding and maintaining employment. This is why the music and entertainment industry is relatively unscathed, says Ferriolo.
The music industry has over the course of the last decade seen some difficult times but this has nothing to do with the waning of consumer interest. Consumer interest is at an all-time high with artists realizing immense levels of popularity. Record labels have on some levels struggled to revamp their business models to fit this new digital world that we live in. This has been the primary struggle of the labels as they work to remain viable and functional, says Mr. Ferriolo. It has been a struggle for some with many passing by the wayside but with the new formats that are being introduced, new labels are coming on the scene giving artists a great deal more freedom and creativity, says Mr. Ferriolo.
Research conducted via IBISworld.com shows that the Recording Industry is projected to have a 2.0% growth rate from 2012 to 2017. This is extremely healthy when you consider all of the seismic shifts that this industry has undergone over the course of the last decade. It speaks to the resilience of the industry and bodes extremely well for entrepreneurs and existing labels that are looking to capitalize on the next frontier of business opportunities. Wise Business Plans has developed several record label projects for clients throughout the nation and helped them chart a path towards success. All Wise Business Plans developed for record labels include the following items:
1.