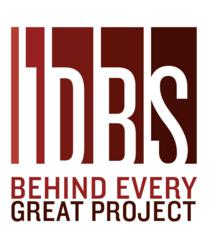 (PRWEB) October 01, 2012
Interior and exterior finishing work is being completed on Sturgis Charter Schools new West Campus building. The 45,000 square foot building was constructed off-site at Innovative Design and Building Services (IDBS) Liverpool, Pa., facility and transported to the building site in Hyannis, Mass. A hybrid of on-site and off-site construction methods were employed allowing for tall ceiling heights and capitalizing on off-site efficiencies. Utilizing off-site techniques for the majority of the project, along with IDBS proprietary systems and processes, also aided in controlling the overall project costs.
The completion of the two-story structure, which includes numerous classrooms, a faculty lounge, labs, a library, office spaces, and an amphitheater-like seating space, doubles the schools capacity of 400 to over 800 students. Opening in the fall of 2012, the school will continue to offer an International Baccalaureate diploma which focuses on teaching students to be caring, reflective and open-minded.
Planning for the west campus began in November of 2009, but progress stalled. The momentum picked up when IDBS modular construction method was introduced as a solution. Off-site construction means less time, less overhead and less waste, which gave Sturgis Charter Schools reduced and fixed construction costs needed to complete the project.

The initial design was reviewed and adjusted to maximize the efficiencies of off-site construction. Innovative solutions were utilized to achieve larger, open rooms with high ceilings. All 96 building sections, constructed to meet the wind loads and hurricane requirements needed for the seaside school, were delivered and erected by IDBS crew in just 3 weeks. Onsite crews followed behind with HVAC, sprinklers, and completing the interior and exterior finishes.
Minimize site disruption with off-site construction
Off-site construction is well suited for classrooms and educational buildings. Schools can be designed and constructed to meet most architectural and customer specifications. By utilizing off-site methods, the disruption at the building site is limited, resulting in cleaner, safer environments for teachers and students. In most case, on-site work can be performed during summer sessions, further reducing the impact on the existing campus.
The IDBS construction process utilizes a myriad of off-site construction techniques. This unique system provides the advantages of quality-based, climate-controlled construction methods that can be customized to suit a wide variety of regional styles. The proprietary process is ideal for projects such as apartments, hotels, senior living residences, student dorms, town homes, multi-family and educational structures.
IDBS ability to provide accurate quotes and guaranteed pricing is supported by their 1,000+ strategic supply chain partners. Without problems like weather delays, and with very predictable material and labor costs, lenders and investors can have high confidence in minimal or zero cost overruns. Our customers value the fact that our pricing, which can represent up to 80-90 percent of an erected structures cost, is fixed and guaranteed, giving them the confidence that their construction budgets will be held intact, stated Steven Saffell Executive Director-Northeast.
IDBS was formed by bringing together the most experienced team of off-site building specialists from Excel Homes Group, All American Building Systems and Mod-U-Kraf Homes. These specialists have more than 300 combined years of off-site construction experience in all aspects of design, cost estimating and project management. With five facilities located in Indiana, Iowa, Colorado, Pennsylvania, and Virginia, IDBS has developed a national reach making it the market leader in off-site commercial and multi-family building solutions in North America.
For more information about IDBS, visit http://www.buildidbs.com. You can also view case studies of this and other IDBS projects by http:// clicking here.